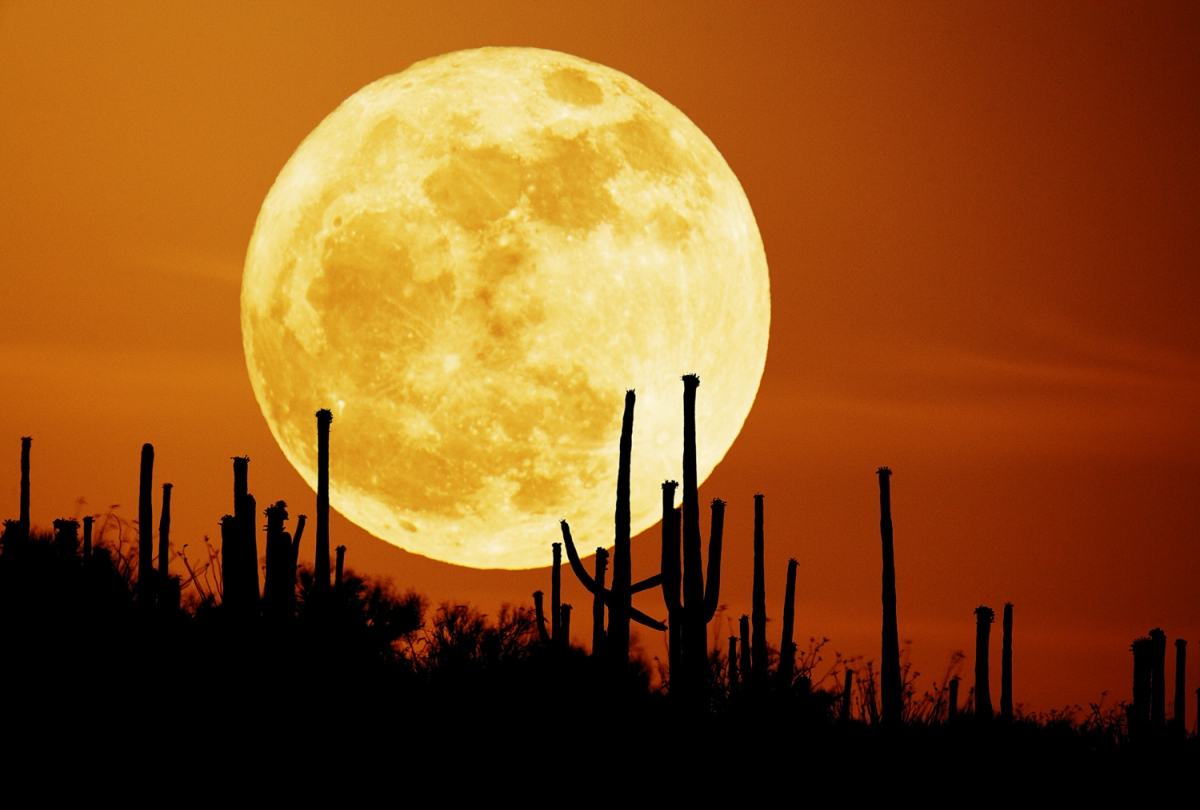 Today's full moon is the last in a trio of back-to-back "Supermoons" for the N. Hemisphere this summer.
Tonight, the moon will reach its full phase when it reaches a position opposite from the sun, at about 0138 GMT on September 9th (= September 8th, 9:38 pm EST, in North Carolina). This full moon is the one nearest to the Autumnal equinox this year, hence the term "Harvest Moon".
Oddly enough, this is technically the last full moon of the Summer, not the fall. The autumnal equinox determines that fall begins on September 23, 2014. The 2014 Harvest Moon comes about as early in the calendar as possible. However, Harvest Moons can occur as late as October.